Rat Bastard's
To Live and Shave in LA
Discography

bandcamp collection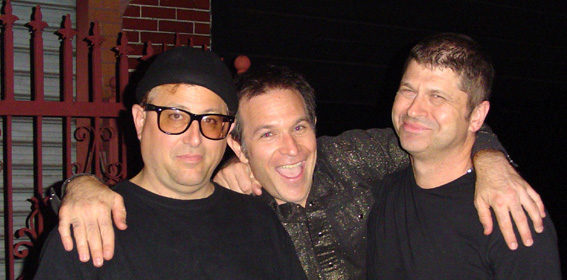 The Cortége
May be the finale TLASILA LP with the 14 year core unit.
Tom Smith - Rat Bastard - Ben Wolcott
Don Fleming - Graham Moore - Chris Grier - Mark Morgan - Liz Armstrong - Nondor Nevai - Andrew Barranca
Cherie Lily - Andrew W.K. - Dimthings - Kelly Jamison - Mark Shellhaas - Patrick Spurlock
Composed by TLASILA / Lyrics by Tom Smith
Recorded at Think Tank on August 25th-26th 2007 by Matt Azzarto & Don Fleming
mixed by Rat Bastard & Graham Moore in November 2007

Test Press 1
Test Press 2
Test Press 3
Test Press 4
Test Press 5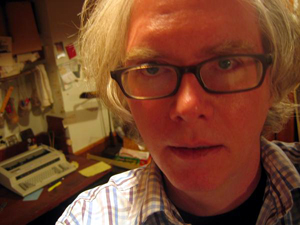 Don Fleming's mix of "The Cortége"
mixed November 2008

1.0) Fur Piece
1.1) Bright Lights, Theatre, Fur
1.2) Options Denied
1.3) Full of Improbables
1.4) Poisoned Counterparts
1.5) Flattering Circles of Hell
1.6) The Last, Least Loved
2.1) 'Til Their Legs Gave Way
2.2) If I am the Rodent
2.3) Three Fingers
2.4) I Found My Ruin Instead
2.5) The Cortége

***

Les Tricoteuses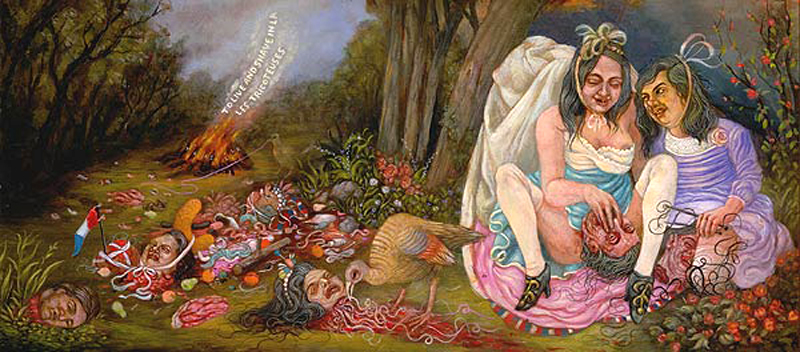 10-track CD, May-August 1997 remix of TLASILA's An Interview with the Mitchell Brothers,
Issued in 2007 by Savage Land. Sleeve design by Gregory Jacobsen.

01) Too Much Kiff
02) Gash of the Nomenclature
03) Last Stitch
04) Ed Karsh On The Brink
05) Gorls Gunman
06) Bursts Sedate
07) Dry Hustle
08) The Beaver County's Ironclad
09) Spinning Throat
10) Muddied Died Dum


***

Noon and Eternity


TLASILA return with it's core unit, Tom Smith (vocals), Rat Bastard (electronics) and Ben Wolcott (oscillator),
plus: Don Fleming (guitar), Chris Grier (guitar), Thurston Moore (guitar), Mark Morgan (guitar), Andrew W.K. (drums).
Recorded at Echo Canyon Studios in 2004. issued by Menlo Park Recordings in 2006.

01) This Home and Fear
02) early 1880's
03) Percent Obstruct Street
04) Mothers over Silverpoint

***
Horóscopo: Sanatorio de Molière

recorded 2002-2006; issued by blossoming noise
Tom Smith / Rat Bastard / Ben Wolcott / Don Fleming / Chris Grier / Thurston Moore / Mark Morgan / Andrew W.K.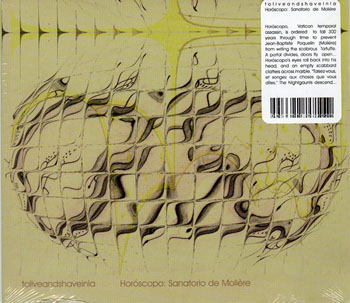 01) 1622
02) 1631
03) 1633
04) 1641
05) 1643
06) 1662
07) 1665
08) 1673

***

God and Country Rally!

Ten-track album, culled from live studio improvisations recorded throughout 1996. It was commissioned for a 1997 release on the Vulgar Tango label.
Remixed throughout 2003, re-mastered by Rat Bastard, the album was issued by The Smack Shire in September 2004.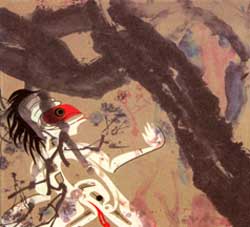 01) A Girl Named Kiss Twat
02) Medication, My She Bowels
03) Demerol Tablets of the Little Boys
04) he head the Police Obtain
05) Little Sleeping Girls' Pills
06) Got Up and Went To Piano Turds
07) Man Elderly, Where Crying?
08) Zum Astrologen
09) Demons Hip Naltrexone with Sick
10) "I Feel Like Shooting Up Now" Plate


***

The Wigmaker in Eighteenth Century Williamsburg

27-track double CD recorded 1995-2000; issued February 2002 by Menlo Park Recordings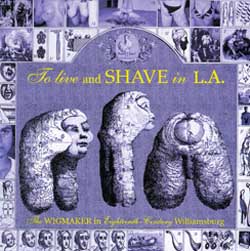 01) Travelogue One
02) Blandina, Oberwilding '77
03) Nor Swollen-Bellied Comet Blown
04) Bled Into Minar Thirty-Aught
05) Full-Choke Wigmaker's Vise
06) New poem Dramatized For Lux Cudgel
07) Travelogue Two
08) Tortillon Fluff
09) The 'Rose' The Vehicle Of Miss High Heels
10) Ideas Make Men Hard
11) When My Rifle Went Sour With Preposterous Headdress
12) Fills Mouth And Cunt With 'Pathetic Route'
13) Travelogue Three
14) Travelogue Three (Reprise)
15) The Notorious D-1 And D-2
16) Song Of Roland A Single Cockscrew Curl
17) 'Twas He Who Pricked With An Awl
18) Veit Harlan Brown Dress Bob
19) Travelogue Four
20) The Famous "Mad Bronze"
21) Is This Good For Vulva?
22) Displaced By Double Bed
23) Travelogue Five
24) To Backstab, To Schism
25) Loudspeakers For The Poet's Famous Disques
26) Travelogue Six
27) Honeycomb Tripe


***

Amour Fou on the Edge of Misogyny

Eight tracks remixed from a disc of the dub versions created for Where a Horse.
The perverse brain-dead child of Billy Taylor, a member of the Euro-only edition of TLASILA (1997-8), and of Athens, GA collectives Chinny Chin Chin and Melted Men.
Mixed and produced by Billy Taylor in February 1998; issued on CD-R 2001 by Gods of Tundra.





01) The Women of K.I.L.L. T.O.M.
02) Mai Lai Shadow-Demons
03) Lovemaking Lucifer la Centrale
04) Trash Treasure Sierra
05) Lady L'Amour Movie
06) Saigon State Scarface
07) The Four Turner Two
08) Stars of Loose Siete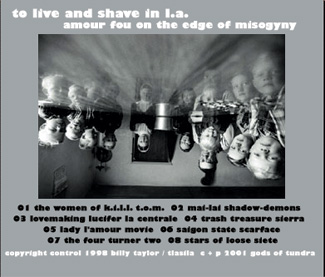 ***

Peter Criss vs. Peter Christopherson

10-song CD-R of a collaboration between KF36, the British avant-collagecabal, and TLASILA.
Recorded in spurts from mid-1995 to the Spring of'97; Kasra Mowlavi - voice, turntable, devices
issued 2000 by Betley Welcomes Careful Drivers.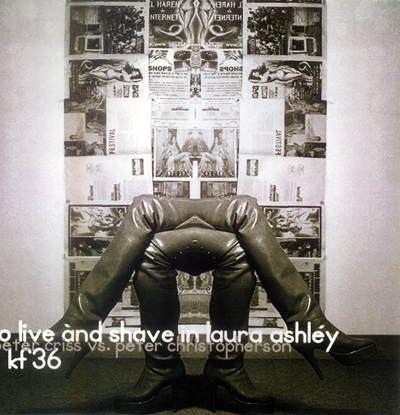 01) Huh, Baby?
02) Wheah Yoah Limit Is...
03) Five on Number Five
04) Wasn't Poah Galin'!
05) B for Baby Ida
06) So Flush on Rubbin' Lips Befoah
07) Like Triphammers
08) Peahs Lak Life Jus' Picks
09) Trucks for Carnival Jeeps
10) None of My Wheels Is Gimmicked


***

Where a Horse Has Been Standing and Where You Belong

13-track CD of severe cut-ups of dub versions of the twelve songs from the then in progress Wigmaker.
"The Snake Whose Head Would Not Be Crushed," surfaced the previous year's Tonal Harmony EP.
Recorded Jan-Feb 1998; released March '98 on Western Blot.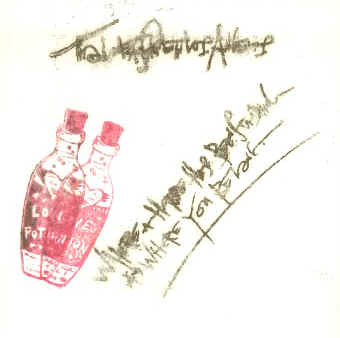 01) Vest Pants and Denim
02) Both Mules $325, Shoes
03) For Metal, $3650
04) Four Chokers About
05) Sheer $160!
06) Cotton and Pale Cotton Leather
07) $2110 Peasant
08) Diamonds and $650, $500
09) Bullfighter Biker Toreador Sleeves
10) Overlay $1200, Overlay Tulle
11) Sleeveless Sheer Signature
12) And Volume-Plastic, Plastic Tulle
13) Skincare Movement!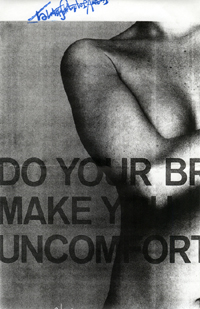 ***

Tonal Harmony

4-track CD EP recorded December 1996-May 1997
featuring guest appearances from Electric Eels' John Morton and Silver Apples' Simeon Coxe
released 1997 through UK imprint Betley Welcomes Careful Drivers.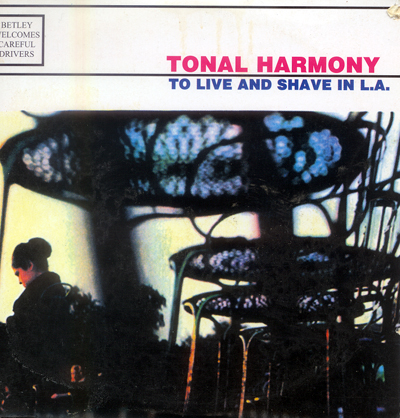 01) Premonitory (B)
02) The Snake Whose Head Would Not Be Crushed
03) Untitled Song For Six Voices
04) Volponi Museum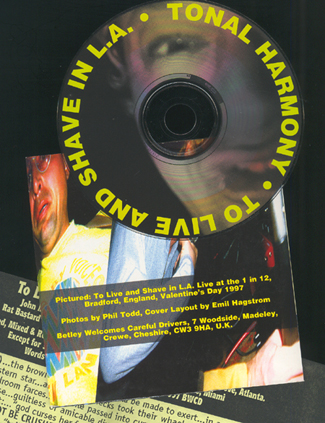 ***

Commmiinnggg! and Practis'd the Black Art

9-track CD recorded September 1995 in Los Angeles by Tom Van Dyke (to be released on Savage Land)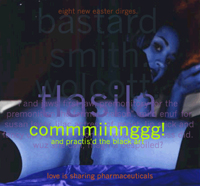 ***

Wondrous, Failed Composites! / This Sore and Broken Blackpool Legacy EP

7" split with Ceramic Hobs recorded 1995; issued on Betley Welcomes Careful Drivers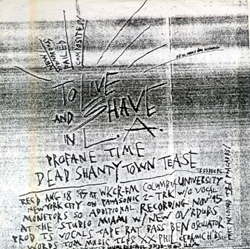 01) Profane Time
02) Dead Shanty Town Tease

***

New Songs with Drug and Pornographic Themes EP





1995, Audible Hiss 7" AH 006
Rat Bastard - bass / Ben Wolcott - oscillators / Tom Smith - voice and tape / Oscar Perez - backing vocals
Recorded by May 1995 by Ariyah Okomoto at Churchill's Hideaway, Miami. Mixed and produced by Rat and Tom.

01) To Backstab, To Schism
02) Fills Mouth and Cunt with "Pathetic Route"


***

An Interview with the Mitchell Brothers

9-track CD written, recorded, mixed, produced, and mastered in one day - August 14, 1995 - on a dare from Audible Hiss honcho Ned (Action Swingers) Hayden;
released in 1995 by Audible Hiss.
Suits at Caroline Distribution (who manufactured all Audible Hiss releases) nixed the album's original artwork, replacing a photo of the titular Bros. Mitchell with a portrait of TLASILA.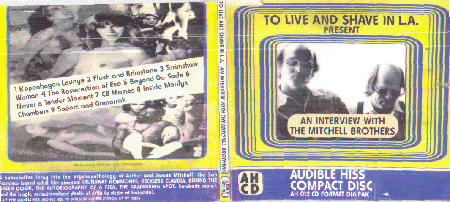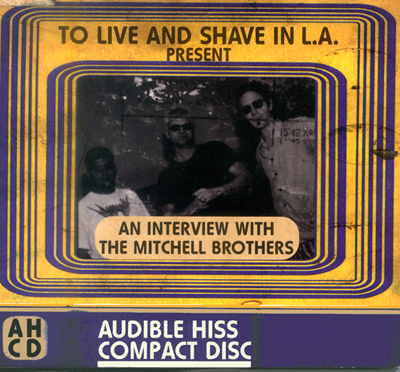 01) Kopenhagen Lounge
02) Flesh and Brimstone
03) Scrimshaw Woman
04) The Resurrection of Eve
05) Beyond De Sade
06) Never a Tender Moment
07) CB Mamas
08) Inside Marilyn Chambers
09) Sodom and Gomorrah


***

Ride a Cock Overhorse EP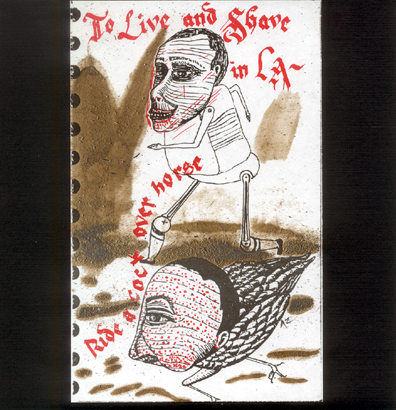 7" recorded 1995; issued on Menlo Park / cover by Azita Youseffi of Scissor Girls

01) The Genealogy of Orestes
02) Honeycomb Tripe

***

Vedder Vedder Bedwetter

37-track CD recorded Feb-May 1995; issued 1995 on Fifth Column.
Tom's least favorite Shave album. Rat, of course, holds the opposite point of view.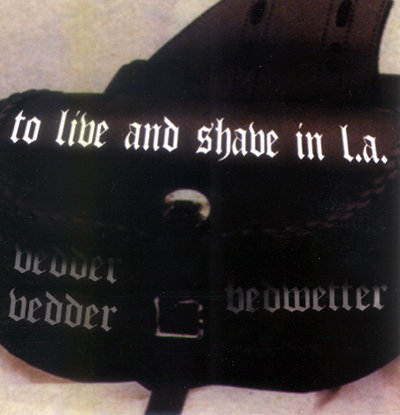 01) 5 Seconds Off Your Ass
02) Grams, Paths
03) Pig Off, Ass Full
04) Bucks, Rears and Throws The Rider
05) Dungstar Supervivisect!
06) Throws Cunt a Tear
07) O. Ruddock D. "H.S. Mauberly
08) Long-Drawn and Staccato "Lousy Dime"
09) Shits Upon the Debris and Burns
10) Handballed "Viet"-clasp
11) The The, Which Radiance Overdrenched
12) In Such Wise She Cannot Stir
13) Miff Mole, Witch-Leery Scot
14) Shut the Second She Clawed
15) Rug Trilogy: Christus
16) Like the Two-Part "Nod"
17) Nigh To The HM Threshold
18) M. Polk, Prop.
19) Cobwebs With "Trap" Primrose
20) Glas Employed an Urn
21) Schwann Death in June Reference
22) "Good Bait" Made Butt of Insult
23) The Sink Mentioned In The Scriptures
24) Rubberist, Unwept
25) The The Perms
26) And Hammer, The Crown of Thorns
27) From Gloss "Polytope" Flexi
28) "A", The Swinging She-River
29) Blind Hole Without a Piss-Eye
30) "Ulalume"/Fram Decal Split
31) Brother Falling, Twat From Fool
32) Left Bro. At Doors
33) T.C.B. Dropskirt
34) Die, One and Five


***

"Helen Butte" vs. Masonna Pussy Badsmell

34-track CD recorded June-November 1994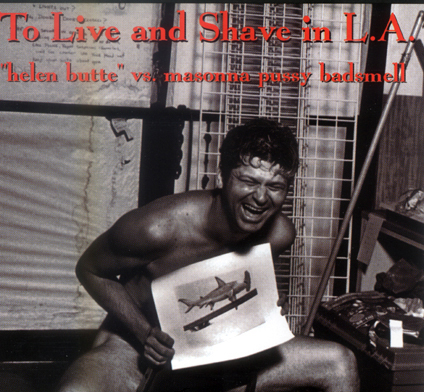 01) Root of Pop Compulsion
02) Tina Russell, Free
03) Take A Lot of Ofay
04) The Ass God
05) Open City
06) Shit If They Hit
07) Spelvin, the Righteous Bush
08) Veinsearchin'
09) Superhype Security Probe
10) My Third Decade of Ultrafuck
11) Crypt Rocket, Tomb Rocket, Turd Rocket
12) The "Six" in the Six Wolves
13) Mizrahi Speculum
14) I Learn to Inject Morphia
15) Lady Dedlock
16) Hypecuff
17) A Low Mass Will Be Said
18) I Suppress Nothing
19) Wanna Bust Up a Virgin Ass?
20) One Naval Decline
21) Rexroth, Cozy Cool
22) I Used to Pay a Heavy Bribe
23) Kama Sutra
24) Anne's Eager Bottom
25) Shivman Destroys Spoonman
26) "Godspike" Soph. Hoax
27) Theresa Soder in My Hot Hands
28) Television's Over
29) "American Car"
30) Gone and Bitched Up
31) I Slur a Name
32) Tealink
33) First Pop Novice
34) Lock of Gut Twine
35) Balling Andrea True
36) Bataille=No Stripe
37) In the Assworks.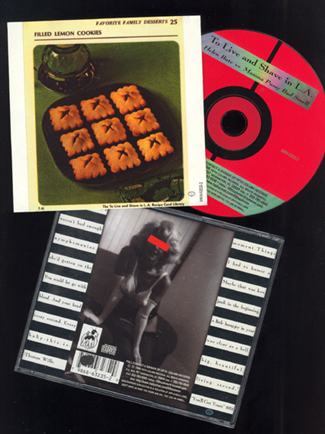 ***

Prostitution Heute!

6-track double 7" recorded 9/94; Nightcap Records (unreleased)
The group: Rat, TS, and Bill Orcutt. We later (1996) overdubbed Ben Wolcott's oscillators, but that version was never mixed.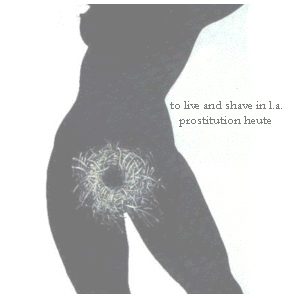 The songs: "Modified Stock," "58, Pumphand," "Moschino Powerslum," "My Fuck Sprang Out!," "Faultless High," and "Tongue and Lips Reclaim."


***

30-minuten männercreme

40-track CD recorded 1992-1993; issued 1994 Love Is Sharing Pharmaceuticals.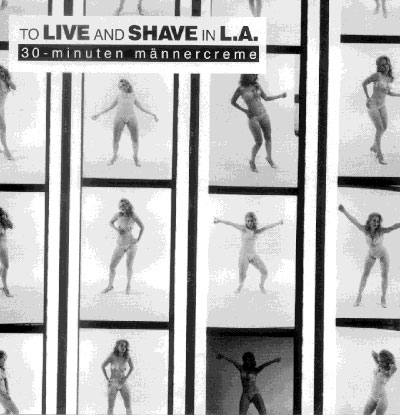 01) "Long Reach" Composite
02) Pictures at an Exhibition
03) Pull Chains of Memphis
04) New! Skin Chamber Lite!
05) We Demand the Right to Piss in Different Colors
06) Amp
07) This is Colleen's Incredible True-Life Story
08) Se Vende "Humour Me" Demo
09) Stefania
10) Long Georgette Jacket
11) Lee Krasner 1949
12) Piss, My Heart
13) Hitchhike to Oregon
14) Weakness Spits
15) No More Was Needed to Inflame My Balls
16) Throbbing Gristle at the Berlin Wall
17) Mandan on the Rise
18) LEF-Mux "Theme" Plasti-Cast
19) Trip Right Over It
20) Get Fit to Herbie Mann!
21) Unobscured Miss
22) For Your Pleasure
23) Foul Therese
24) Hackworth
25) Slot-Tod
26) Strength into My Blows
27) C-93 "Tag" Plague
28) Good Old Gospel Ship
29) Stars of Fingers
30) I Shall Eat Peyote
31) A Passerby
32) Goetic Circle of Pacts
33) A Thirst for Love
34) Lena K.
35) Very Wide Pink
36) When I Was With Estee Lauter
37) Why Are Her Hands Ungloved?
38) Hafler Trio Completists' Feud-Song
39) Blind Women Blind Son
40) Shot Your Mouth Off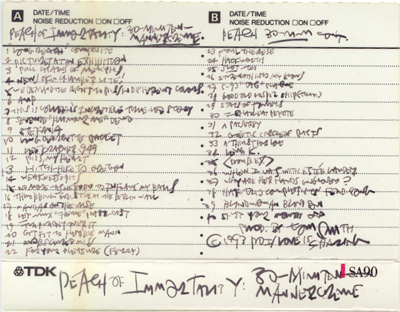 ***

Spatters of a Royal Sperm (as Peach of Immortality)

Four-song 7" EP Noiseville 1991 (unreleased).
The first recordings realized in the style of 30-minuten männercreme.
Written and performed by TS, and recorded and mixed by Rat Bastard at Sync, Miami Beach.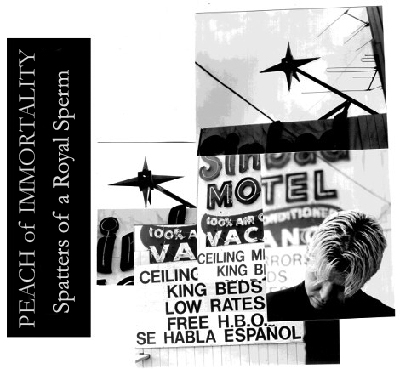 01) Bad Couple
02) Pink Satin Mule
03) The Plot That Failed
04) I Have Named the Soul



Tarot or Aorta: Memories of a PRE Festival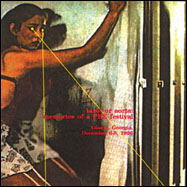 Festival ministered by TLASILA December 6-8 1996 at Dotties in Atlanta GA
this compilation was recorded and mixed by TS, CD issued by The Smack Shire

***

Tapes

Marty Balin (Lady Granny), Spring '67 (EF Tapes, C-77)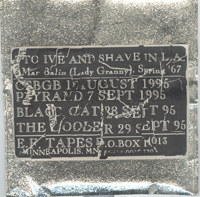 "Her-Her," the So Her, the Put-Mouth (Betley Welcomes Careful Drivers, C-75)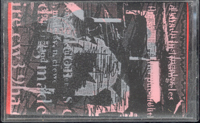 Live Versions of Songs from The Wigmaker in Eighteenth-Century Williamsburg (Chocolate Monk, C-90)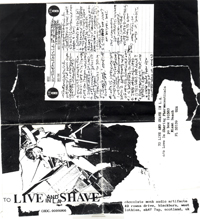 "23" of 26 State and Federal Obscenity Determinations (Chocolate Monk, C-74)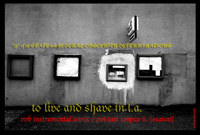 Each Day Vomits Its Tomorrow (Teenage Whore, C-60)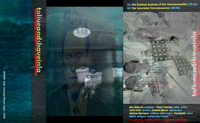 Merley Ressurected (Heavy Psych, C-20)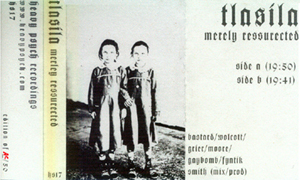 all mp3's ripped @ 320 kbps / 44.1 kHz