TLASILRS winter 2006 tour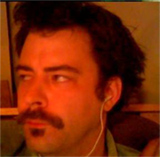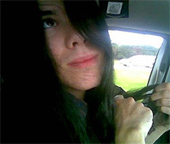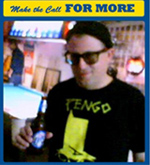 Dec 16 Sat - Tallahassee - Full Circle Gallery
Yellow Crystal Star
Saturday December 2nd @ Churchill's
LRS & Azalia Snail & Curious Hair &
Amanda Green & Shuttle Lounge
Sunday November 12th @ Roxanne's on Main
3148 NE 12th AVE
(Fort Lauderdale - NE corner of Oakland Park Blvd E & N Dixie Hwy)
LRS & Scott Putesky
Saturday October 21st @ Churchill's
LRS & OVO (Italy) & Ha Ha Help & Dino Felipe
& Doormouse & Mr Natural (Nashville)
http://www.barlamuerte.com/bands/ovo/




Sunday October 15th @ TSI (Jacksonville FL)
LRS & Wolf Eyes & John Wiese & Telepathik Friend

Sunday October 8th @ Churchill's
LRS & Newton - Haves&Thirds - Turmoiled Functions
Then and Than - LimpLungs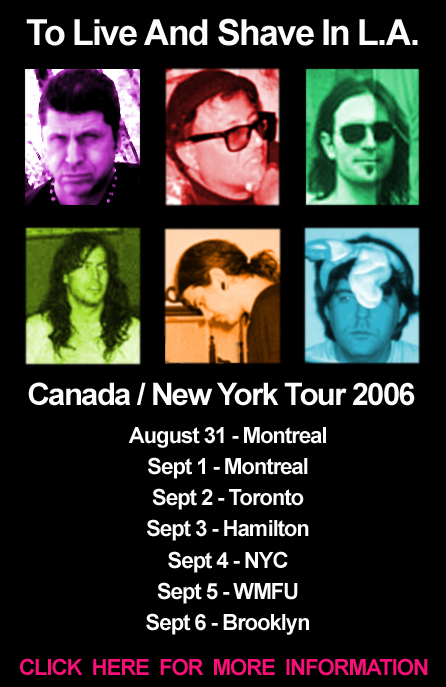 Laundry Room Squelchers 2006 tour

The Band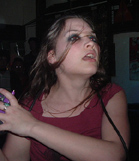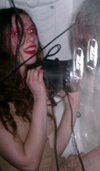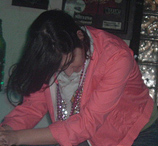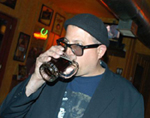 Leslie Sasha Valerie Rat

JUNE 2006
8 thu - Nashville @ Ruby Green * Taiwan Deth * Mother Plastic * Mr Natural
9 fri - Memphis @ The Vault * New Intruders
10 sat - Birmingham AL @ Hot L * U Can Unlearn Guitar * Hollow Bush * Them Natives
11 sun - Houston 4p @ Super Happy Funland * Rotten Piece * Muzak
11 sun - Austin 10p @ The Parlor * Baby Robots * Shawn David McMillen * Lisa Stubble
14 wed - Los Angeles @ IL Corral * Brian Miller
15 thu - San Francisco @ Li Po Lounge * w/ Steve MacKay *No Doctors * 16 Bitch Pile-up * Kreamy 'Lectric Santa
16 fri - Portland @ Clouds Above Valentines 7pm * Tom Greenwood & Hotel 10pm * Dead / Bird
17 sat - Seattle @ Lo-Fi * Bill Horist
18 sun - Denver 11pm@ Rhinoceropolis *
19 mon - Kansas City @ Valhalla Gallery * This is My Condition -lawrence * Death Gleaner -kc *
Rabbit Girls -kc * Alucard -kc * Expo 70 -kc * I Don't Do Gentlemen -kc
Damaged Orchestra Beta -lawrence * Krunk Shuttle -kc * Umbros -columbia mo
America's Meth Problem -chicago * Brotman and Short -chicago * Spunky Toofers -chicago
20 tue- Neenah, WI @ Paper City Pub * DJ Matt Bacon
21 wed - Madison @ Glass Nickel* Mansfeild * Right Arm Severed * Loop Retard *Taiwan Deth
22 thu - Chicago @ Mutiny 9pm * Brian McMahon * America's Meth Problem &
@ The Big Horse 11pm * Gays in the Military * Panicsville * Bloodyminded * Scarcity of Tanks
23 fri - Detroit @ Birthday Destroyer 4 Aaron Dilloway * Viki * Hive Mind * Charlie Draheim * Mike Shiflet
24 sat - Cincinnati / Newport, KY@ Southgate Parlour * Iovae * Realicide * Ultra // Vires * Yukon * Rick Weaver
25 sun - Columbus 6pm @ Comfest * Noumena * Byron House
25 sun - Athens OH 10pm @ The Union Bar * Curious Hair * Loaded Revulvas * We March
26 mon - Rochester @ Bug Jar * Siberia * Dave Cross * Pengo * NuuJ
27 tue - East Hampton MA @ Flywheel
28 wed - Boston @ Midway Cafe * Muffstache
29 thu - Providence @ 39 Troy Street * God Willing * Horse Spirit Penetrates * Wake Up Snake
1 sat - NYC 10pm@ Tonic * Monotract * Wake Up Snake * Heathen Shame
2 sun - Baltimore @ True Vine - 12 Noon * AM Salad * Ian Nagoski * Jason Willett * Wake Up Snake
2 sun - Atlanta @ Sounds From The Pocket -12 mid * Travis Morgan * Graham Moore

11,500 Miles / Loud Amps / 25 Days

Kick Laundry Room Squelchers Out of Town Pop Rock Show!
Thursday June 1st @ Churchillís

Dino Felipe
Ha Ha Help
The Remnants
Shuttle Lounge
Raging Geisha
Yer Mother
El Papa Universal
Vega
Laundry Room Squelchers

*** Local Pop Rock bands helped raised $218 for LRS tour / as they face 11,500 miles of high priced gas ***

St. Noise @ The Pit
Saturday 27th May 2006
The Pit is located at 406 Chelsea street / near Forest St. & S Myrtle Ave / downtown Jacksonville
1:45 Laundry Room Squelchers [MIAMI BEACH]
1:30 Occasional Detroit [ATLANTA]
1:15 2 Ugly People Kissing [OHIO]
1:00 Creepy Hand [SCI-FI]
12:45 Skeleton Warrior [ORLANDO]
12:30 Wolf Dick [CRACKSONVILLE]
12:15 Gaybomb [CHARLESTON]
12:00 Duusk [PITSVILLE]
11:45 Ironing [GAINESVILLE]
11:30 Golden Axe [SPRING HILL]
11:15 Haunted Echo [ST.AUGUSTINE]
11:00 Super Pizza Party [SPOHNVILLE]
10:45 Oubliette [SAVANNAH]
10:30 Applied Comm vs. Bld.Mtn. [MOON COLONY R.]
10:15 Meta Rock Well [J-ILL]
10:00 Krotch [BOSONVILLE]
9:45 Wakeupsnake [CHARLESTON]
9:30 Step Out Yr Window,You Can Fly [ORLANDO]
9:15 Noche Rider [SAVANNAH]
9:00 Lazer Fag [YUSGEVILLE]
8:45 Sleep On Alligators [ORLANDO]
8:30 Fiver Stereo [PEELEVILLE]
8:15 Meatknee [EAROLVILLE]
8:00 Ramsis [LAWNVILLE]
www.myspace.com/owlbeemoth
Thursday April 13th 2006 @ Churchill's 10pm to 3pm

Local Artist to Perform
"HEY JOE"

Rat presents EPIC NIGHT
we will have various local artist perform only "Hey Joe"
.......they will only perform that one song
in between the live local versions we will play other classic recorded versions of the same song

Otto Von Schirach
Curious Hair
Shuttle Lounge
Doormouse
Justin Howell
Jim Camacho
Mr Entertainment
Laundry Room Squelchers
For a few years in the 1960's everybody and his ...brother not only recorded but claimed to have written" "Hey Joe".
Between 1966 and 1969 countless rockbands included the song in their repertoire because of it's catchy,
continuous cord progression, not to mention the machismo of its text.
"Hey Joe" probably fits the academic definition of the folk process better than any rock and roll song.

International Noise Conference 2006
February Thr 16th - Fri 17th - Sat 18th
@ Churchill's in Miami
INC site